LOW-COST CAR RENTAL in your desired destination
One of our top priorities is to adjust each package we offer to our customer's exact needs. We offer a variety of options that can enhance your experience, always according to your necessities, and help you get the best out of your holidays or your business trip.
Toyota Vios Cheapest Car as low as 822/day ($18)
2014 model Toyota Vios compact sedan for rent. Comes with strong AC and dual airbag. This Vios is the cheapest and most rented car by our clients.
➥ service type: self-driven (age 21~60 years old) or chauffeur-driven
➥ car rental rate: starts at 822 ~ 2,014 (monthly to daily) rental rate differs based on destination.
Sample Picture only.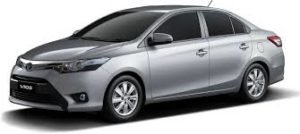 This car has the comfort for you to travel with ease, you can call our facility at any time of the day for a reservation and other inquiry that suits you well.
"As soon as I saw you, I knew an Adventure was going to Happen."